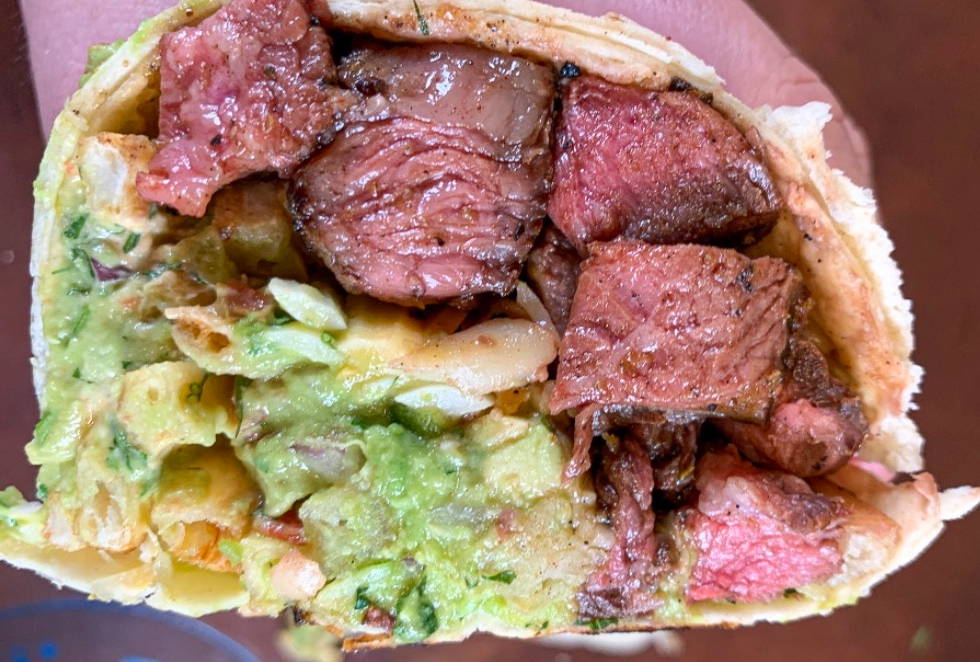 california burrito with certified onya® ribeye
Bring your burrito game to a whole new level with a California Burrito bursting with juicy steak, fresh homemade guacamole, spicy sour cream, and crispy french fries. While we used a Certified ONYA® Ribeye for this particular meal, you can go ahead and use whatever steak you prefer or have available. We recommend bringing the steak to medium-rare, cooking it until an internal temperature of about 130 degrees fahrenheit. While it may be tempting to eat the entire steak before it ever hits the burrito (been there 😬), we're confident this fun and easy recipe will be a hit you'll continue to come back to!
Read on for the full recipe ⤵️
Marinate your Certified ONYA® Ribeye or steak of choosing for at least one hour before cooking
Grill your Certified ONYA® Ribeye or steak of choosing hot and fast over high heat
Prepare your guacamole with avocados, lime juice, cilantro, red onion, jalapeños, and salt
Combine ingredients to make your guacamole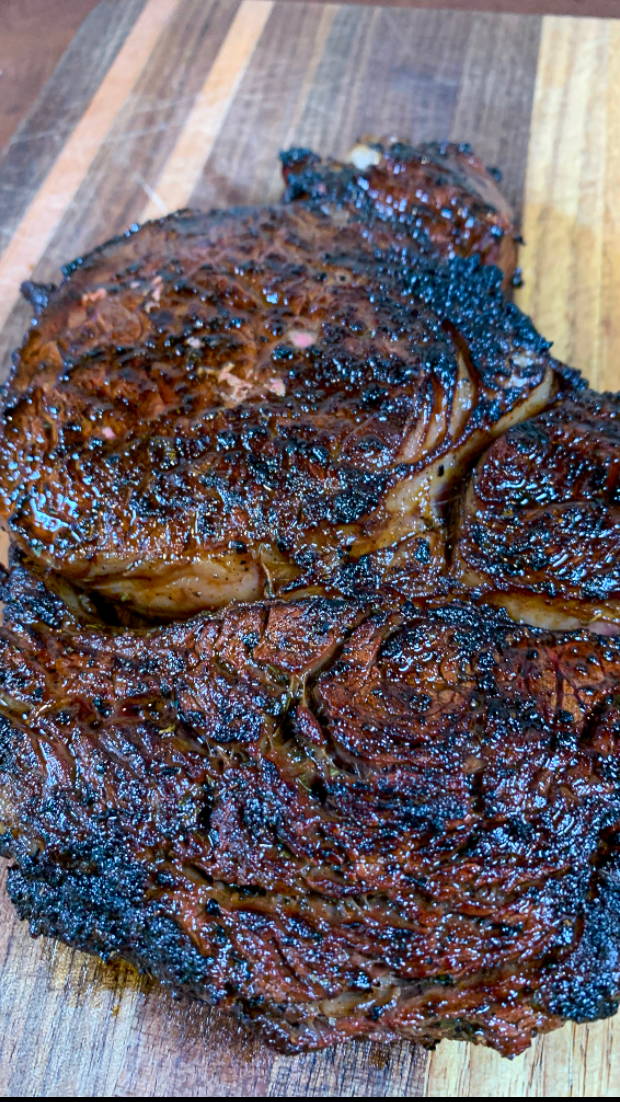 Grilling over high heat will allow a beautiful crust to form on your steak, adding to the flavor and eating experience
Pull your steak off at the desired temperature/level of doneness. For us, that's medium rare with an internal temp of 130 degrees F
Assemble your burrito with steak, cheese, fries, salsa, cilantro, and spicy sour cream
Slice your burrito in half and dig in!
Steak Marinade:

• 1 Tbsp oregano
• 1 Tbsp garlic powder
• 1 Tbsp chili powder
• 1/2 Tbsp salt
• 1/2 Tbsp paprika
• 2 Tbsp soy sauce
• 2 Tbsp olive oil
• Season your steak liberally, but I didn't use all of my seasoning.
• Add olive oil/soy sauce if needed. Depending on how many steaks


Guacamole Recipe:
• 2 ripe Hass avocados
• 2 tsp lime juice
• 2 tbsp cilantro (chopped)
• 1/4 cup red onion (diced)
• 1/2 jalapeño including seeds (diced)
• 1/4 tsp kosher salt
Cooking Instructions:
• Marinate your Certified ONYA® Ribeye (or steak of choosing) for a minimum of 1 hour
• Make your guac while steak is marinating
• Fire up your grill to high heat and cook your ribeye to your preference
• While your steak cooks, make your fries (I used @alexiafoods and my air fryer)
• Once done, slice your steak into bite size pieces
• Build your burrito
• XL tortilla or 2 large tortillas
• Steak, cheese, fries, salsa, guac, cilantro, spicy sour cream. Wrap it up and toast on both sides
• Slice and enjoy!
Shop cuts featured in this recipe