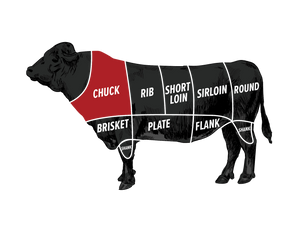 THE CHUCK
The chuck primal is a section of beef that comes from the shoulder area of the animal. It's a versatile and flavorful muscle group producing several popular cuts including chuck roasts, flat iron steaks, Denver steaks, Delmonico steaks and more.
EXPLORE THE CHUCK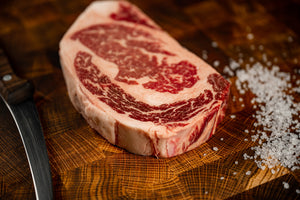 THE BEST OF AMERICAN BEEF, STRAIGHT FROM THE FLYOVER STATES
There's a reason the best restaurants from NYC to Vegas have menus anchored by beef from middle America. When it comes to producing incredible, steakhouse-worthy beef, Midwest truly is best.
SHOP FLYOVER BEEF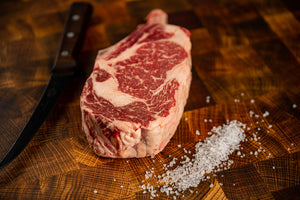 IT'S PRIME TIME
Less than 5% of all beef in the United States is graded USDA Prime, with the majority of that ending up in high-end restaurants. With our craft-butchery selection of Flyover USDA Prime beef, you can bring the steakhouse home and support family businesses in the process.
SHOP USDA PRIME BEEF