Certified ONYA® Denver Steak
A butcher's best-kept secret, the Denver may just be your new favorite steak.
Also called a Zebuton steak in the world of Japanese Wagyu, the Denver steak is cut from the center of the underblade, found in the front shoulder, or the chuck.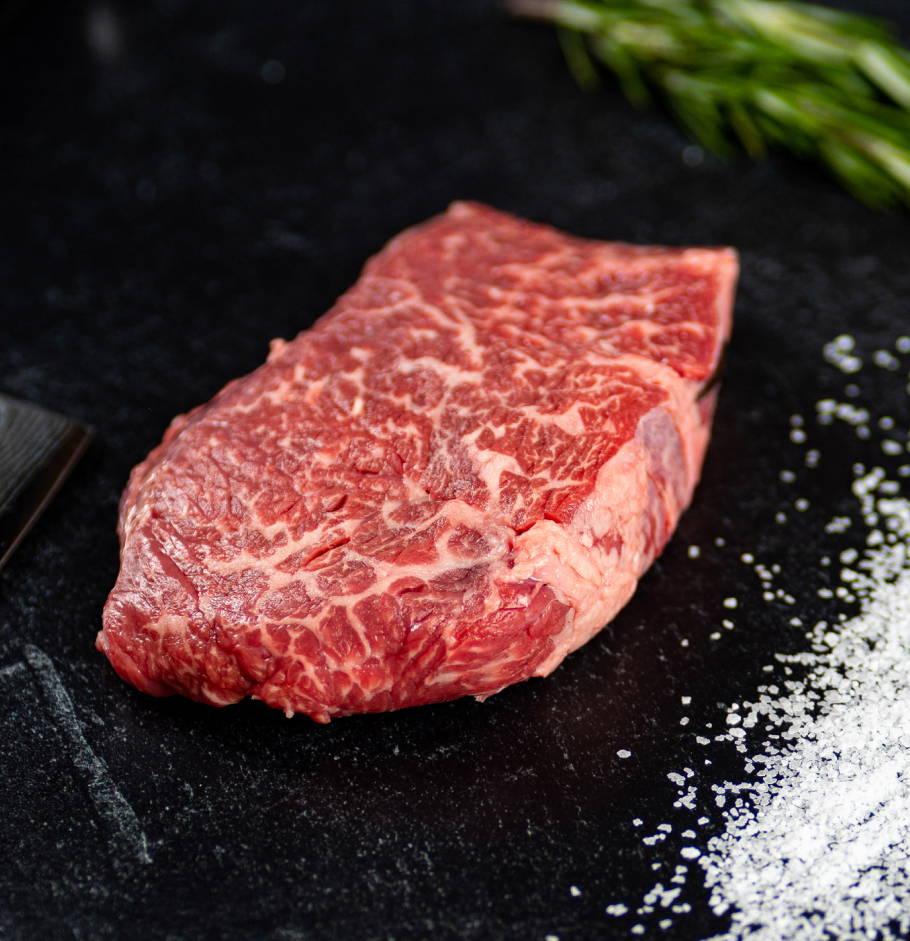 A CRAFT BUTCHERY CUT WITH FAMILIAR FLAVORS
Despite being located in the chuck, an area of working muscles generally known to produce flavorful yet tougher cuts, the Denver steak is an impressively tender cut that won't need any special treatment to make it a great-eating steak.
The Denver steak is similar in appearance and flavor to the iconic New York Strip, and is often preferred by those who are familiar with it. Its approachable price tag makes the Certified ONYA® Denver Steak an ideal candidate for an exceptional steak night that won't blow the budget.
You've likely heard us say it before, but when working with great quality beef, we recommend seasoning simply with coarse sea salt and black pepper, letting the outstanding steak do the heavy lifting. Like a ribeye, NY Strip, and other classic cuts, we recommend cooking your Denver hot and fast on a grill or in a cast iron pan.