CERTIFIED ONYA® FLAT IRON STEAK
The Second Most Tender Steak on the Steer

Learn more about this versatile and unique cut, second in tenderness only to the Filet Mignon

BEAUTIFULLY MARBLED. Insanely Tender.
With a Certified ONYA® Flat Iron Steak, you get the best of both worlds: Filet-like tenderness with ribeye-level marbling.
Cut from the chuck (front shoulder) this chef-favorite cut packs a bold, beefy flavor thanks to its abundant intramuscular fat (aka marbling). With a total of only four flat iron steaks per animal, this saught-after cut never sticks around long and tends to sell out quickly!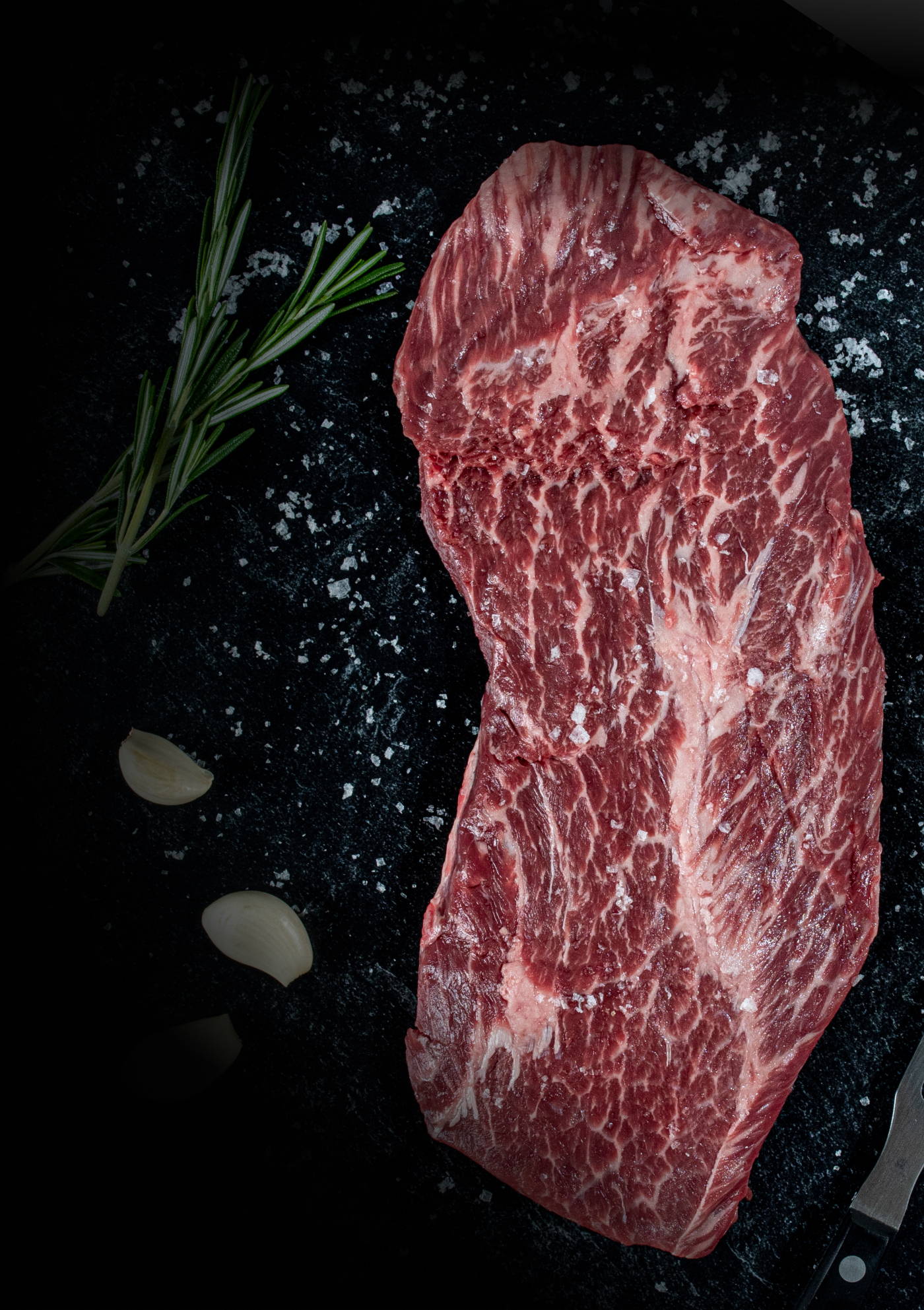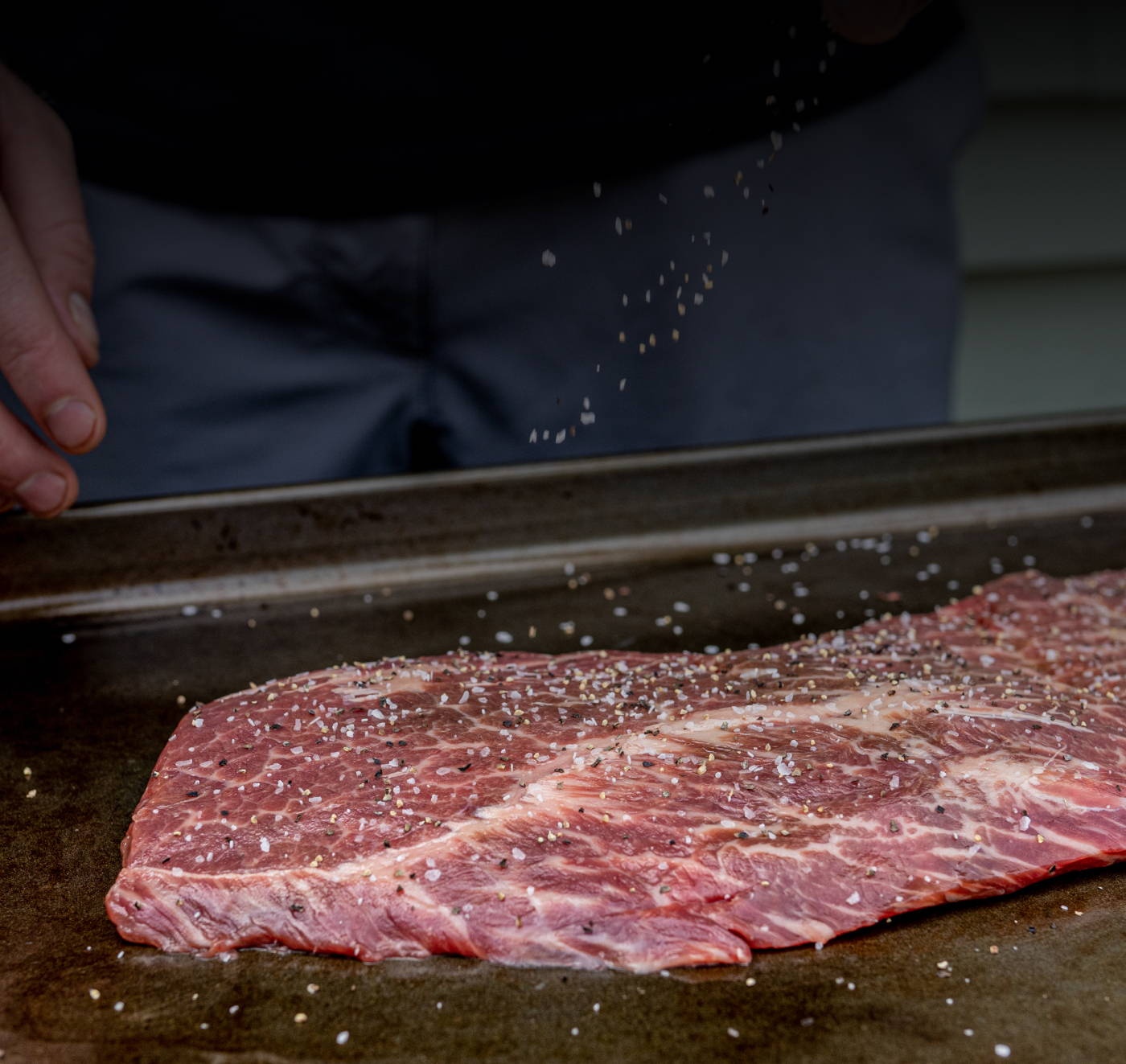 When you're working with great beef, we always recommend keeping it simple and let the steak do the heavy lifting. For this reason, we recommend seasoning a Certified ONYA® flat iron with coarse sea salt & black pepper before cooking hot & fast over direct heat
When it comes time to serve your flat iron, we recommend slicing it thin against the grain of the muscle fibers. This will allow for maximum tenderness and an even better eating experience