Bone marrow french onion burger
Treat yourself (and anyone else lucky enough to be near you) to a burger you won't soon forget. Between the caramelized onions, the gooey melted-cheese-goodness, toasted buns and a juicy, half-pound patty, this burger has all the hallmarks of a show-stopping sandwich. As if that wasn't enough, the addition of smoked bone marrow has this Bone Marrow French Onion Burger overflowing (quite literally) with rich, beefy flavor.
Read on for the full recipe ⤵️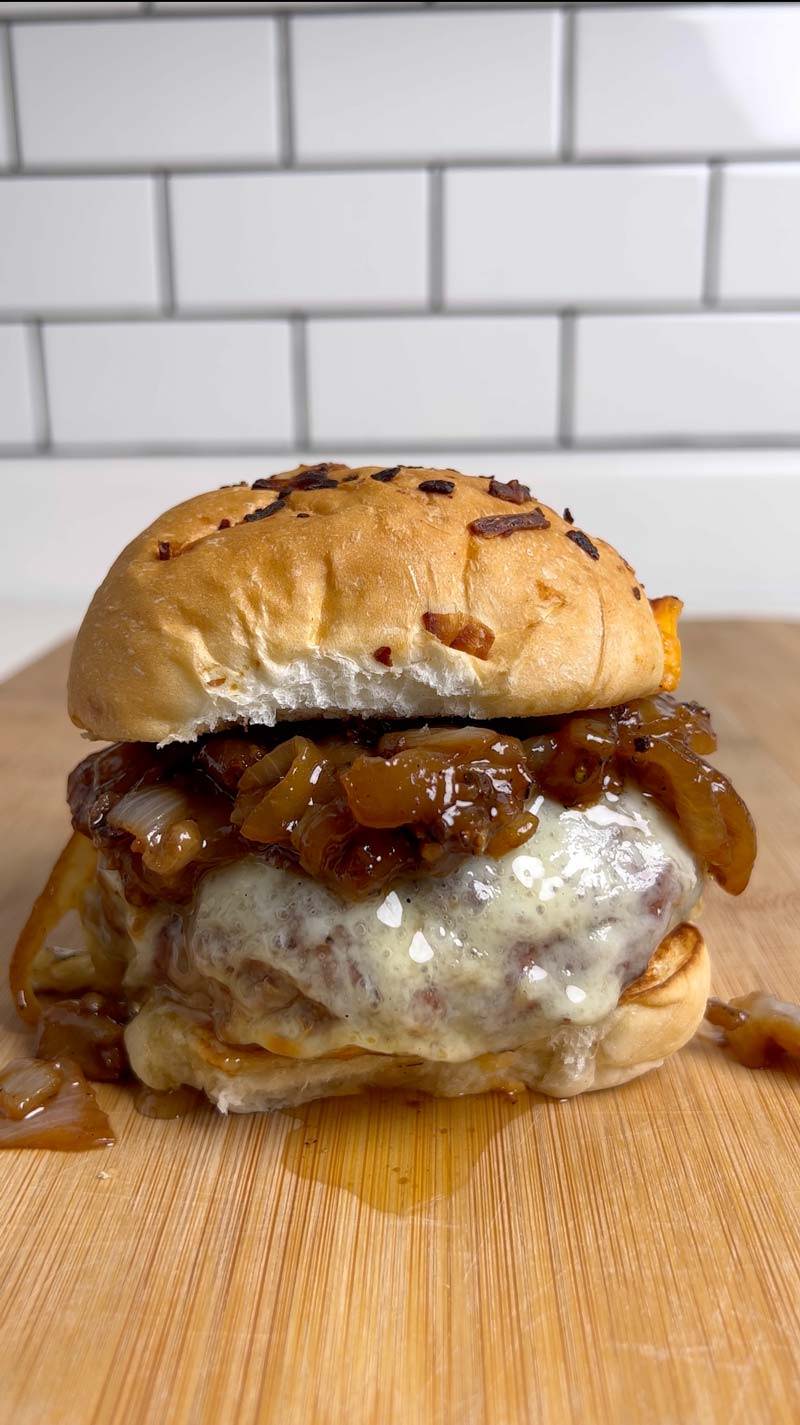 • Season up your bone marrow after applying a coat of olive oil
• Cook the bone marrow at 350ºF for 30 mins on the grill or in the oven
• Slice 1 onion and cook it for about 15-20 mins in a frying pan with 2 tbsp butter. Add in 1 tsp salt and 1/4 cup of beef bone broth.
• Add in smoked bone marrow when the onions are caramelized and turn off the heat
• Make 1/2 lb burger patties and heavily season them
• Cook burgers over direct heat and flip every 3 mins
• Top with provolone and Swiss cheese and cook indirect until melted
• Top a toasted onion bun with mayo, burger, and caramelized bone marrow onions
• Tear into that bad boy
Shop products featured in this recipe