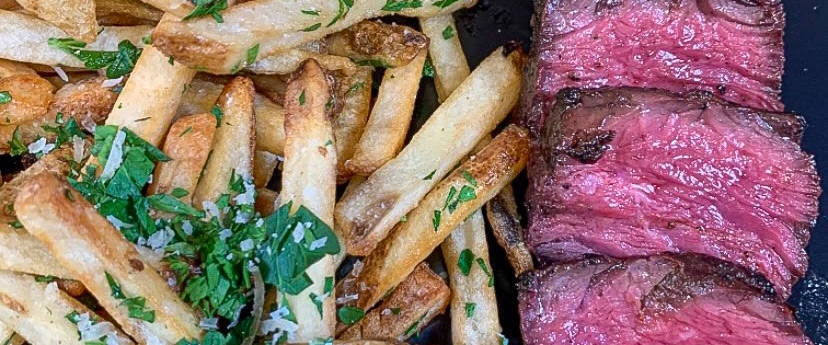 BOURBON MARINATED HANGER STEAK WITH PARMESAN GARLIC FRIES
Take the pub classic to a whole new level with a bourbon marinated Certified ONYA® Hanger Steak served with homemade parmesan garlic fries. While the hanger steak is rightfully regarded as one of the most tender steaks on the entire animal, the key to success is being aware of the membrane that runs down the middle of this unique cut. In this recipe, the steak was separated down the center, allowing the silver skin membrane to be removed prior to cooking. With only one hanger steak per animal, this truly is a special cut unlike any other. Pair it with a plate of hot, crispy french fires and we're willing to bet it'll become an instant favorite.
Read on for the full recipe ⤵️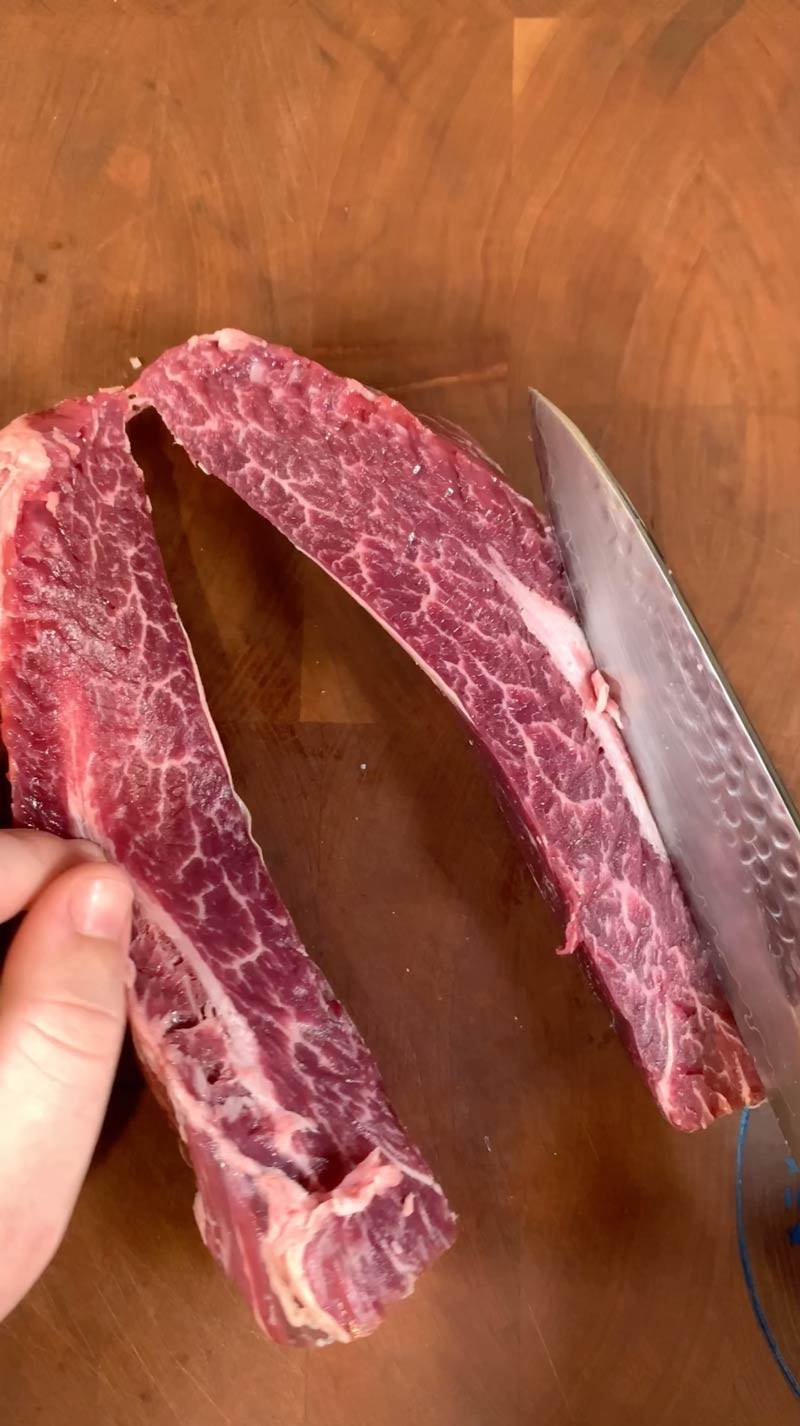 Removing the silver skin membrane that runs down the center of the hanger steak is a great and easy way to make this unique cut even more tender.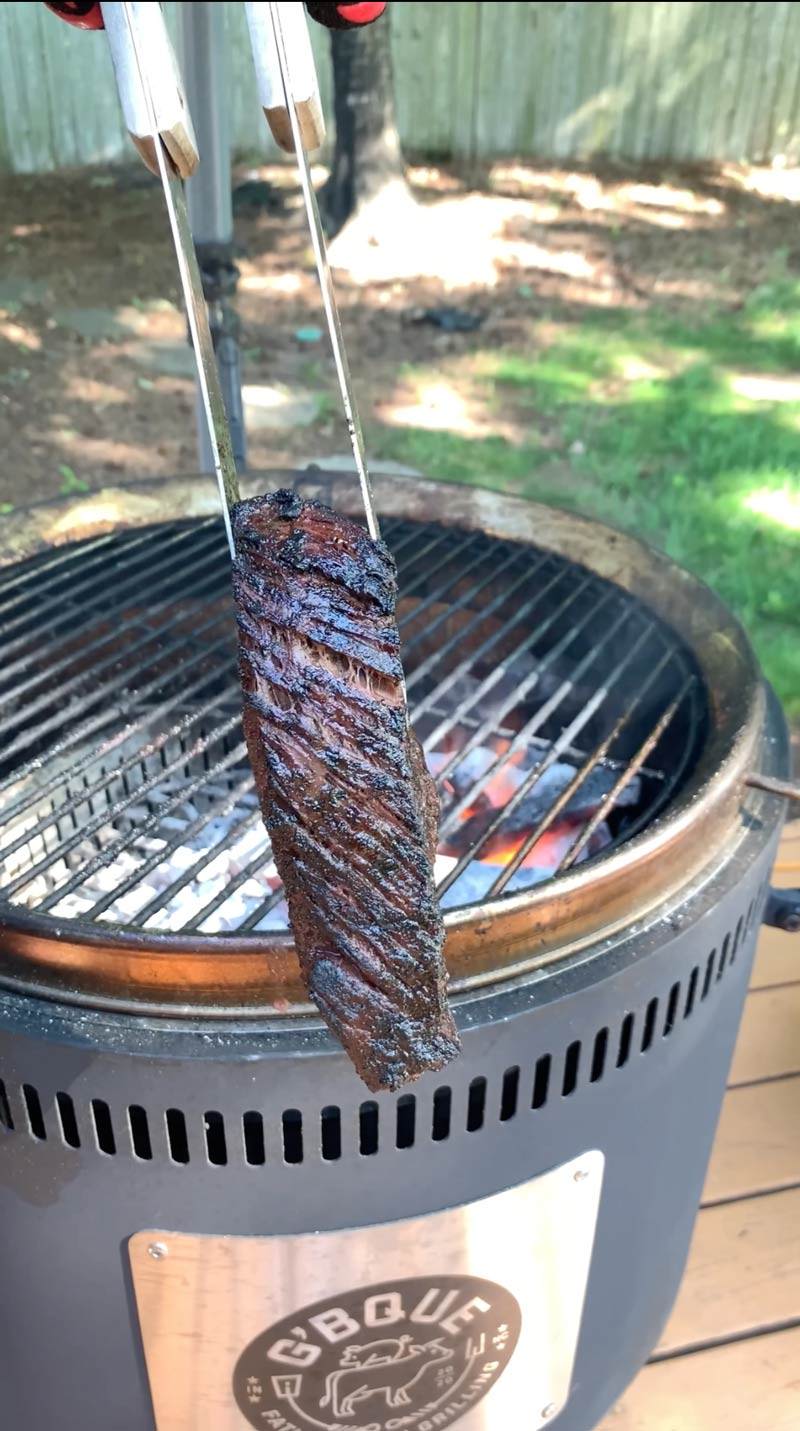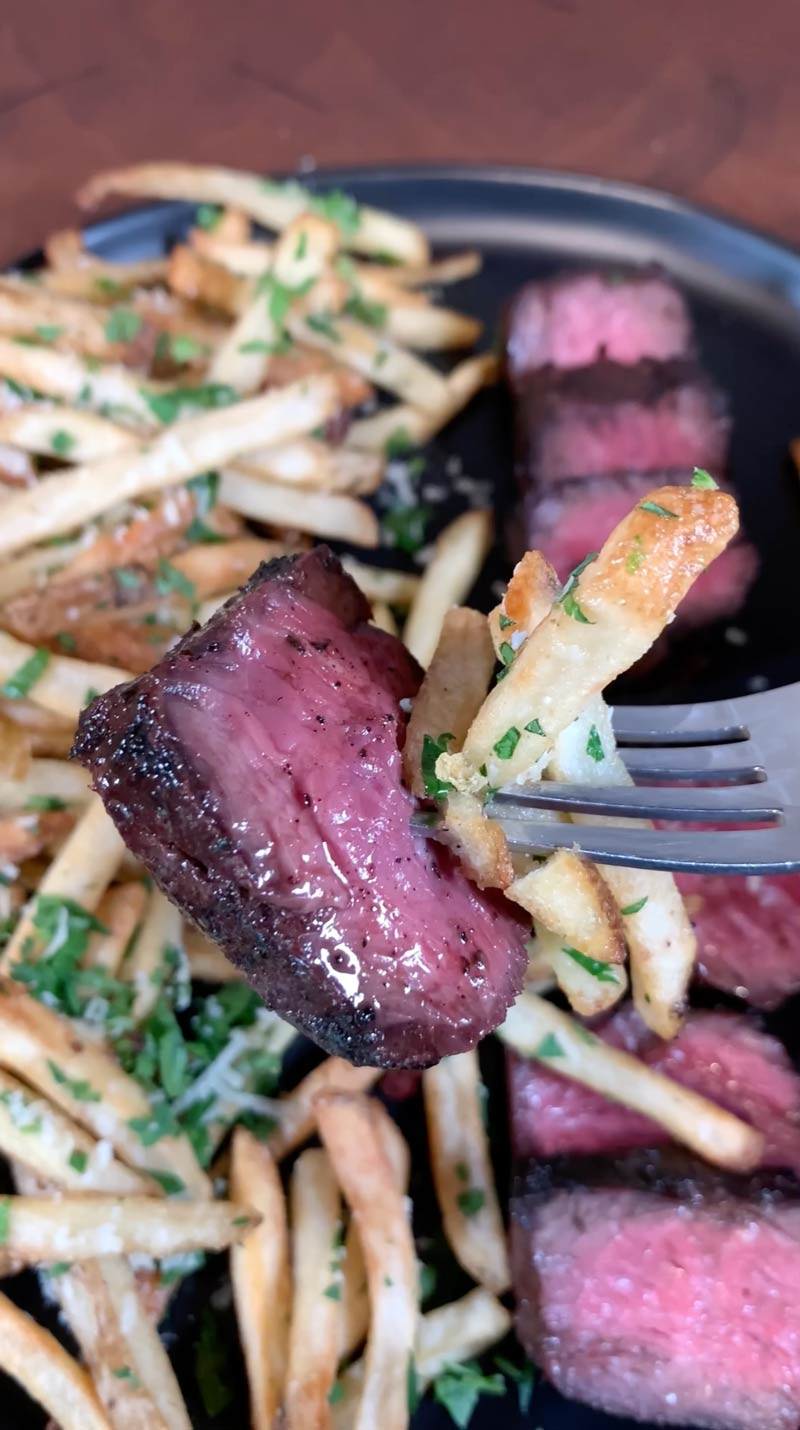 • Using a Certified ONYA® Hanger Steak, remove the silver skin/membrane that runs through the middle of the steak.
• Marinate your hanger steak overnight (or for a minimum of 2-3hrs). Steak marinade recipe can be found below.
• Cooking over high heat, sear the steak until an internal temperature of 135° (flip every 1-2 minutes to help evenly cook).
• While the hanger steak rests, make your parmesan garlic fries (we put our fries in the air fryer while grilling the steak. The fries took about 20 minutes)
• Toss fries with 2 tbsp melted butter, 2 tbsp of parmesan cheese, and 2 tbsp of chopped parsley.
• Plate your fries and steak, and enjoy!
Steak Marinade:
• 4oz bourbon
• 2 tbsp soy sauce
• 1.5 tbsp fish sauce
• 1.5 tbsp dijon mustard
• 3-4 cloves garlic, minced
• 1.5 tsp onion powder
• 1 tsp of dried thyme
• 1 tsp of cayenne
• 2 tsp of black pepper
• 2 tsp of sea salt
Shop cuts featured in this recipe