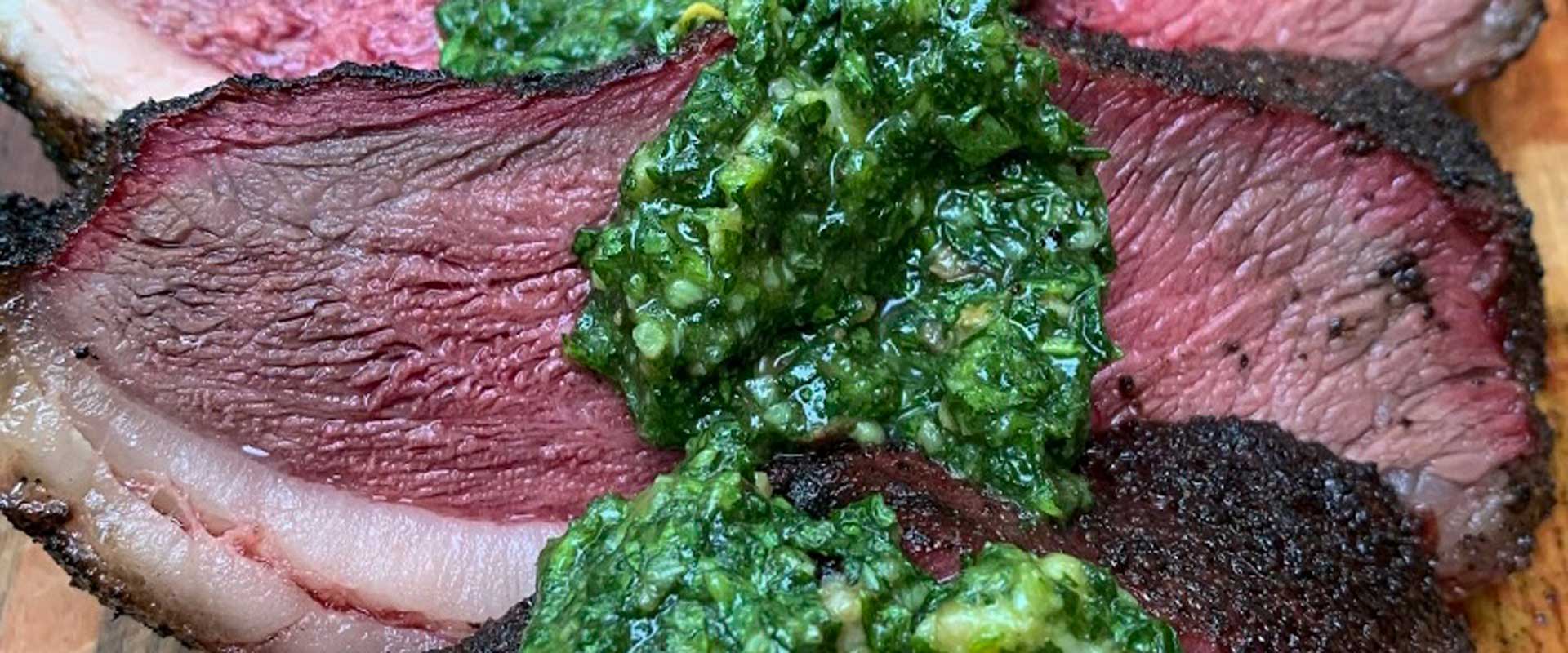 CERTIFIED ONYA® PICANHA WITH BONE MARROW CHIMICHURRI
In terms of iconic flavor, few meals can compare to a flame-seared picanha served with a classic chimichurri sauce. Together, this pairing is a staple of Brazilian & Argentinian steakhouses, and for good reason. The bold and beefy picanha with its flame-kissed fat cap and the fresh, aromatic flavors of the chimichurri create wonderful contrast, and perfectly compliment one another in every bite. To take it one step further, the addition of bone marrow to the chimichurri brings another element of rich, savory flavor that will be sure to send your tastebuds singing.
Read on for the full recipe ⤵️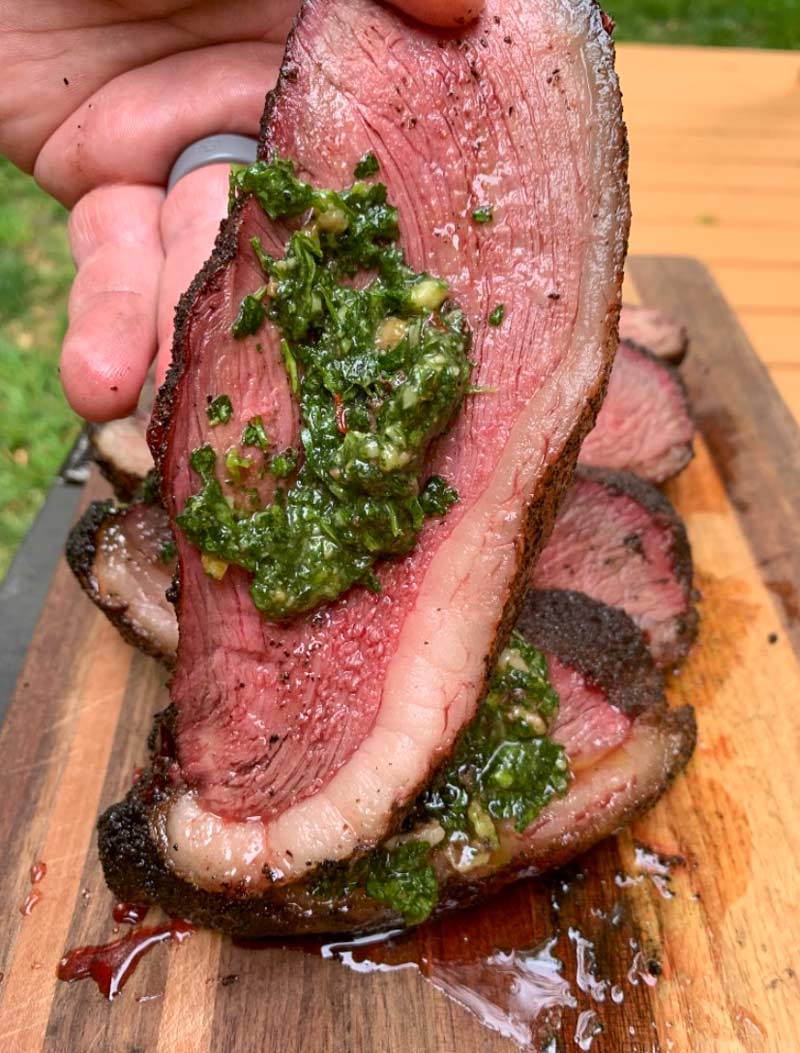 When it comes time to serve your picanha, it is important to remember to first cut the initial slices with the grain, so you are then able to cut against the grain for each bite. Cutting against the grain will make for a more tender and overall better eating experience.
• Season your Certified ONYA® Picanha with salt & pepper

• Place it on your grill (or oven) at 250° until it reaches an internal temperature of 125°
• Season your Certified ONYA® Beef Marrow Bones with salt and pepper and place on grill or in the oven for 20-30 minutes, or until marrow is bubbling.
• Scoop your bone marrow out into the chimichurri (recipe below) and mix well.
• Once the picanha hits 125° internal temperature, sear it off over high heat until an internal temperature of 130-135°.
• Let the picanha rest for 10 minutes.
• When ready to serve, slice the picanha with the grain, so you are able to then slice it again against the grain for the perfect bite.
• Top with your bone marrow chimichurri and enjoy!
Chimichurri:
• Bone marrow (2 bones were used for this recipe)
• 1 bunch of parsley
• 1 bunch of cilantro
• 1 bulb of roasted garlic
• 1/2 tbsp salt
• 1/2 tbsp pepper
• 1 tsp garlic powder
• 4 tbsp olive oil (adjust to your likeness)
• 1 pinch of red pepper flakes
• 2 tbsp red wine vinegar (adjust to taste)
• blend in food processor to desire thickness
Shop cuts featured in this recipe